How Long Does A Dental Implant Last?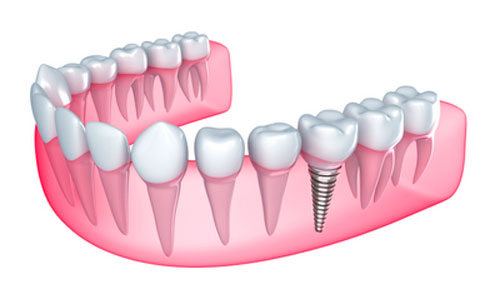 A dental implant is a good option for tooth replacement. However, many people are concerned about its longevity. To get a dental implant, one must spend several dollars. That's why many people want to be sure that this restorative solution is worth it. The dental implant is a permanent solution for teeth replacement. You can expect it to last for 20-30 years. However, its lifespan may depend on your habits and oral hygiene. Factors that affect how long dental implants last include:


Lifestyle

Smoking and excessive drinking can put your dental implant at high risk, especially in the early stages. After the implant, your body will need sufficient blood flow. And because nicotine can affect the oxygen level, blood flow, and blood vessels, smoking can slow down the recovery process. If you want your dental implant to last longer, you should refrain from smoking and drinking heavily after the implant. Besides, biting hard items can decrease the lifespan of your dental implant. Even consuming sugary and sticky foods is not advisable.


Oral Hygiene

Do you brush or floss your teeth regularly? Do you pay attention to regular dental checkups? Simple activities like taking care of your dental implant can extend its lifespan. This may involve scheduling dental exams, brushing, and flossing at least twice daily.


Medical Conditions

Pre-existing medical conditions such as diabetes can weaken your immune system. This can affect the effectiveness of the dental implant. A compromised immune system is more susceptible to infection. Thus, your body may take longer to heal, resulting in implant failure. In this case, having the medical conditions under control is vital if you want a long-lasting implant. Before the treatment begins, your dentist will review your medical history to determine whether you are a good fit for the dental implant.


Skills of the Dentist

The level of expertise of the dentist can also affect how long your dental implant will last. A well-fitted and positioned dental implant will last longer than one fixed poorly. If you are planning to have dental implants, you will need to consider a professional dentist.